In raids conducted across Germany, 25 persons were detained on suspicion of planning to topple the government.
According to sources in Germany, the far-right and ex-military organization intended to storm the Reichstag and take control.
They claim that Prince Heinrich XIII, a 71-year-old minor aristocrat, played a key role in their schemes.
He is one of two alleged ringleaders among those detained in 11 German states, according to federal authorities.
The radical Reichsbürger [Citizens of the Reich] movement, which German authorities have long targeted for violent attacks and racial conspiracy theories, is rumored to be among the plotters. They also refuse to acknowledge the state of modern Germany.
The organization, which is thought to have included 50 men and women, is accused of plotting to topple the republic and replace it with the Second Reich, an empire modeled after Germany in 1871.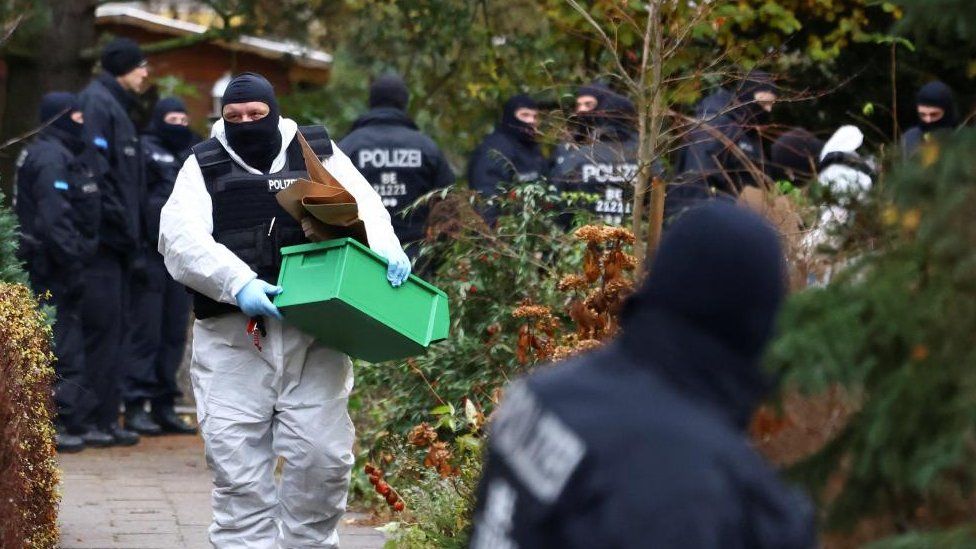 A spokeswoman for the federal prosecutor's office stated, "We don't yet have a name for this organization.
Two people were detained in Austria and Italy as a result of the 130 raids conducted by 3,000 officers across the majority of the nation. Later in the day, questions would be asked of those who had been detained.
Following a significant anti-terror operation, Justice Minister Marco Buschmann stated that an alleged "armed attack on constitutional bodies was planned."
The central "Rat" (council) of the gang, according to the federal prosecutor's office, has been regularly gathering since November 2021 in order to organize a violent takeover.
The prosecution claimed that they had already created plans to dominate Germany through departments for health, justice, and foreign policy. Members were aware that using "military tactics and violence against state leaders," which included killing people, was the only way to achieve their objectives.
When they unearthed a kidnapping scheme involving a gang going by the name of United Patriots in April of last year, investigators are believed to have learned about the group.
Along with reportedly plotting to kidnap Health Minister Karl Lauterbach and instigate "civil war circumstances" to bring an end to Germany's democracy, they were also members of the Reichsbürger scene.
According to reports, the most recent conspiracy also included a former far-right AfD Bundestag member who was set to be appointed as the organization's justice minister, under the leadership of Prince Heinrich.
Reports claim that the coup plotters planned to establish a military arm in addition to a shadow administration, with both current and former members of the armed forces playing a key role. Former elite soldiers from specialized units were among them. Prosecutors claimed that the military wing's goal was to destroy local democratic institutions.
Police raided a Special Commando Forces member's residence and room at the Graf-Zeppelin military facility in Calw, southwest of Stuttgart. He is one of those under investigation.
source: summarybio.com