A New York City Fire Department firefighter who died while preparing for a training exercise at work saved the lives of five others, including two fellow FDNY firefighters, through organ donation.
William Billy Moon, a veteran firefighter, died on December 12 after a 20-foot fall at his Brooklyn fire station left him with a severe head injury. Moon was an organ donor, and five people received his heart, lungs, liver, and kidneys.
One of those people was retired FDNY Lt. Terrence Jordan, 64, who developed a 9/11-related illness after responding to the World Trade Center and needed new lungs, Long Island News 12 reported. Jordan had end-stage COPD and emphysema.
"I was in such bad shape from one moment to the next. And now, when I look at myself, it's as if the Moon family has given me a new lease on life "Jordan, who would have died if the donation had not been made, expressed gratitude.
Jordan, who can now breathe on his own, required supplemental oxygen 24 hours a day prior to the transplant, according to the Long Island outlet.
Jordan described the donation as a "Christmas miracle" because he feels a special connection to Moon and his family and is "eternally grateful" for a second chance at life.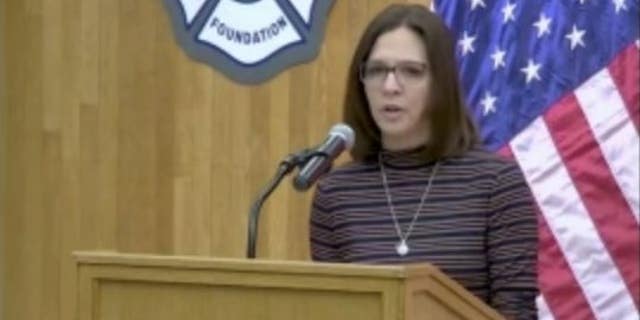 "Terrance Jordan has literally been breathed to life by Billy's lungs. He became a character in Terrance's story "At Moon's funeral, FDNY Commissioner Laura Kavanagh said. Another organ recipient, according to Kavanagh, was a retired FDNY firefighter.
Jordan and Moon had never met before and had never worked together in the fire department, but after asking around to see "what kind of a fella" Moon was, Jordan said he seemed like his type of guy.
As a father of seven and a grandfather of nine, he said he hopes to meet Moon's family, so he can thank them. Moon died when he was 47 years old. He was survived by his wife and two young daughters. According to the FDNY, his heroism lives on and will influence the next generation of firefighters.
"Bill chose to give life after his death," his wife said. "He is truly our forever hero."